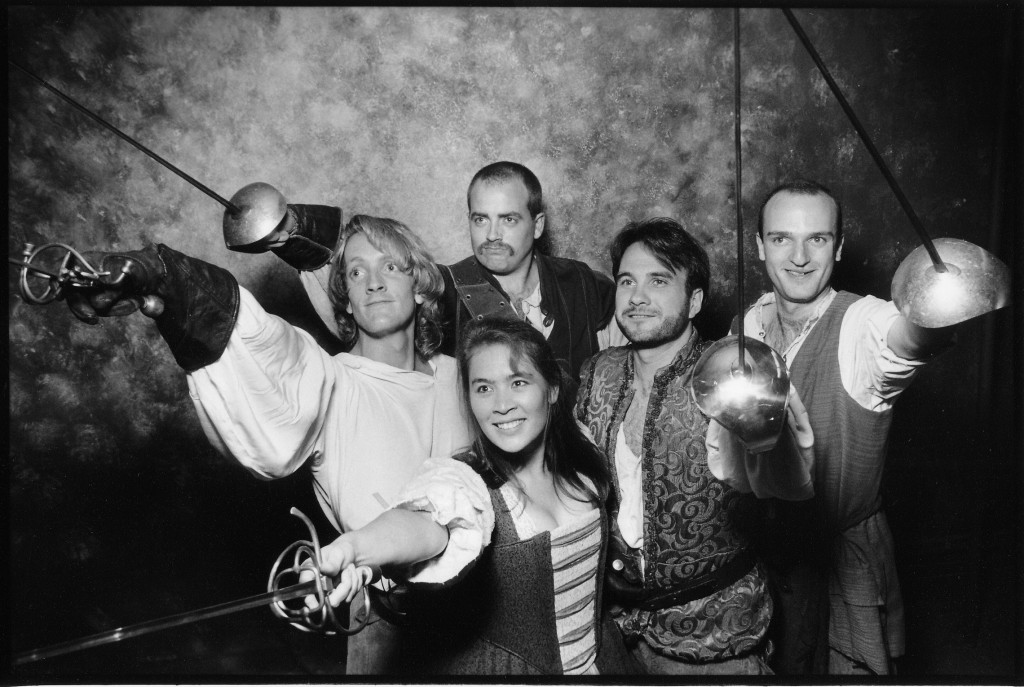 In 1994, I completed a stage adaptation of Thomas Heywood's 17th century swashbuckling epic "The Fair Maid of the West," which I wrote and directed for the CT20 Ensemble theatre company. The show ran from November of '94 to February of '95 and went on receive a total of eight Joseph Jefferson citations, including Best Production and Best Director. Soon afterwards, Dramatic Publishing offered me a chance to publish the play, which they did in late 1995, and the show is now performed at theaters and colleges across the country.
Comedy/Adventure. By Kevin Theis. From the plays by Thomas Heywood.Cast: 14m., 2w. (Doubling necessary.) Based on Thomas Heywood's The Fair Maid of the West, Parts I and II, this new adaptation combines both plays into one epic story recounting the adventures of lowborn tavern girl, Bess Bridges, and her true love, a gentleman soldier named Spencer. Through a series of misadventures, the ardent lovers are separated and Bess is left believing Spencer dead in the Spanish wars overseas. Inheriting his fortune, she buys a ship and embarks on a journey, vowing to bring his body home. Accompanied by the brave Goodlack, the braggart Roughman, and the comic innkeeper Clem, Bess faces many a challenge, including roaring battles, mistaken identities and storm-tossed seas. An old-fashioned swashbuckler in the spirit of Captain Blood and The Three Musketeers. Area staging.
| | |
| --- | --- |
| Play details | |
| Status: | In Stock |
| Type of show: | Full-Length |
| Catalog Code: | F57 |
| Cast Size: | 16 |
| No. of Act(s): | 2 |
| Pages: | 115 |
| Royalty: | $65.00 /perf.* |
| Cost: | $7.50 |

Categories
Target Audience:
High School | College and Adult
Performing Group:
High Schools | College Theatre | Community Theatre | Stock & Lort
Genre:
Comedy | Literary Classic
ISBN (10):
0871295938
Rights & Availability
This title can be licensed/sold throughout the world
---
Please contact Dramatic Publishing to inquire about purchasing the script, rights & availability.