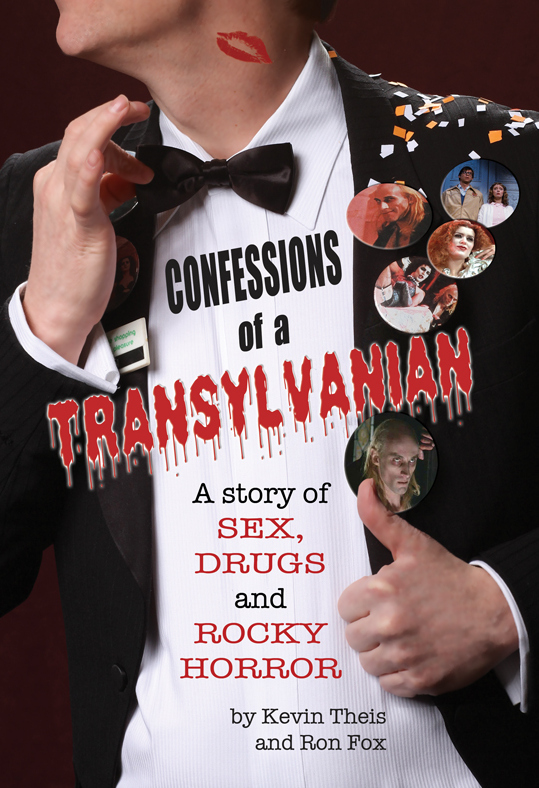 In 2012, I co-wrote the one-and-only, down-and-dirty memoir of life in a Rocky Horror Picture Show shadowcast with my longtime friend and RHPS colleague Ron Fox. It was picked up and published by Berwick Court Publishing in June of 2012 under the title "Confessions of a Transylvanian" and went on to sell thousands of copies. The book enjoys a small, cult following to this day.
"Confessions of a Transylvanian" is a one-of-a-kind, backstage look at the greatest cult movie phenomenon of all time —The Rocky Horror Picture Show — told by those who lived it.
This coming-of-age story, set in South Florida in 1982, chronicles the true story of a teenager who joins the late-night Rocky Horror cast at the local theater and, as a result, has his life turned upside down. The cast turns out to be the oddest collection of freaks, dropouts, druggies, outsiders, losers, ladykillers, sex kittens and vamps ever assembled and, ultimately, the greatest collection of friends and loyal companions to walk the earth.
"Confessions of a Transylvanian" is a moving snapshot of life in a Rocky Horror cast that captures the grit, language and teenage angst of a group of fishnet-clad performers as they explore a world where the only rule was: Don't dream it. Be it. RockyConfessions.com
Availability:
Check out the live reading by authors Kevin Theis and Ron fox during the Chicago launch party!