The holiday season of 2017 saw the World Premiere of Ned Crowley's adaptation of the Charles Dickens classic "A Christmas Carol," refashioned here as "A Dickens Carol" in which I proudly appeared as Charles Dickens himself and, as an added bonus, directed the play.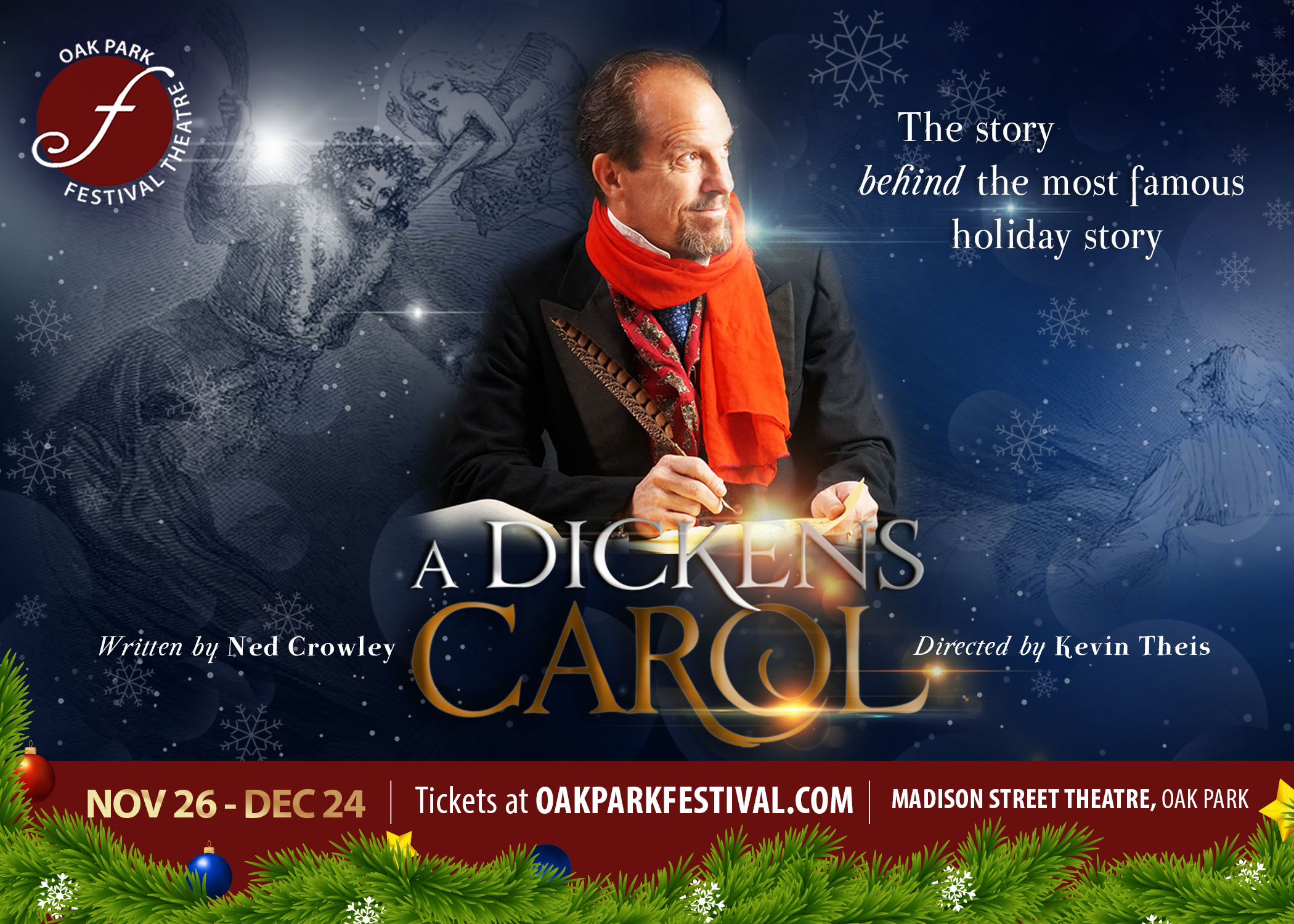 It featured a stellar ensemble, dazzling sets, lights, sound and costume design and was enthusiastically received by audiences and critics alike.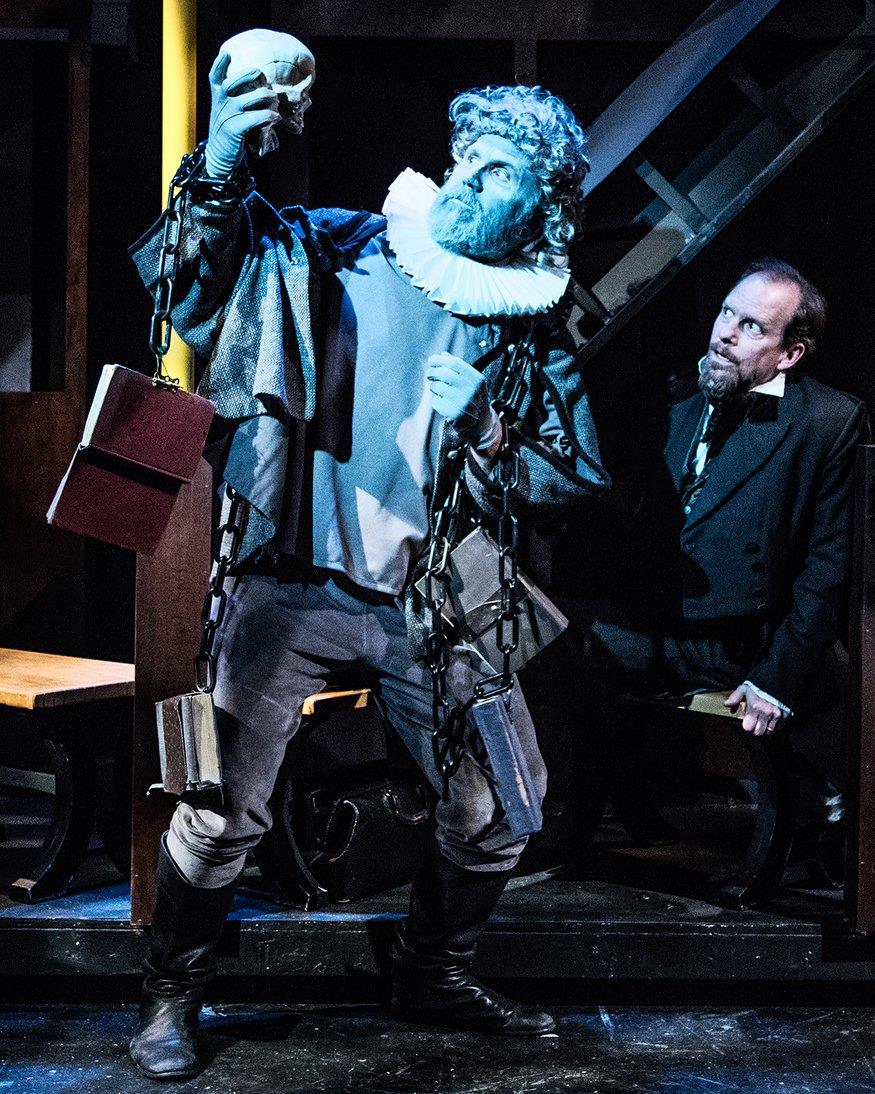 In this version of the Christmas classic, it is Charles Dickens (not Ebenezer Scrooge) who is having a rough time of it during the holidays.  Estranged from his wife, hostile to his kindly editor, bitter about his recent writing failures and in a decidedly un-Christmaslike mood, Dickens finds himself in a terrible train wreck, pinned to the interior of the train by a large steel panel.
Enter the ghost of…
…no, not Marley.  That's the other story.  In this version, it is the ghost of Dickens' greatest writing inspiration, his writing muse…William Shakespeare.
William- who walks through the afterworld chained to his books- informs Charles that he has a chance of escaping this terrible fate.  Dickens will be visited by three spirits and…well, you can see where we're going with this.
Traveling through the Past, Present and Future, Dickens learns his lesson, becomes a new man…and has a delightful new tale to tell as well, one that will become the greatest Christmas story of all time.
Running from November 26th through December 24th, "A Dickens Carol" was a smash hit production and one that we hope to return for the holidays next year as well.
If the fates allow, of course.
REVIEWS
"Ned Crowley's clever holiday play, receiving here its world premiere at the Oak Park Festival Theatre, weaves moments from Charles Dickens's life into the fabric of his most famous holiday story to create a wholly entertaining show that's part parody, part po-mo romp, part ripping yarn. Directed and starring Kevin Theis, the production is packed with lots of special effects (music, lights, elaborate set pieces, and a great deal of stage haze), though these take a back seat to Crowley's witty
dialogue and strong storytelling as well as to Theis's 13-member ensemble, who deliver top-of-the-line performances. Theis himself kills as a larger-than-life Dickens who finds himself living the life of Scrooge, hating the world, totally absorbed by his work, and unexpectedly forced to reflect on his life by a succession of visiting spirits." —Jack Helbig, Chicago Reader